Water Damage Restoration Canon City Has Near You
Weather Alert: If you are experiencing weather-related damage from the storm, call us today for emergency assistance!
911 Restoration of Fremont County
If you're caught in a disaster dilemma and are in search for the best water damage restoration Canon City has near you – you can finally relax.
Property owners in Canon City and Florence are blessed with the beautiful scenery the State of Colorado provides. But it's not always a breath of fresh air the moment a natural disaster strikes your view in sight.
At 911 Restoration of Fremont County, we offer a Fresh Start with our comprehensive selection of property damage restoration services, including but not limited to:
Free visual inspection for property owners only
Speedy service with a 45-minute or less response time after any call
Reliability with 24/7 availability and same-day service anytime you need us
We work with all insurance companies to leave you stress-free
We're licensed, bonded, and IICRC-certified to protect you and your property
Whether you're a Fremont County homeowner or business owner, 911 Restoration of Fremont County is your Fresh Start! We'll communicate with you throughout the entire process, help answer questions related to insurance, and restore your property to its pre-damaged condition. One of our IICRC-certified teams is dispatched within 45 minutes of your call! Contact us today, and one of our friendly representatives will assist you in finding the nearest Fremont County location.
Service area map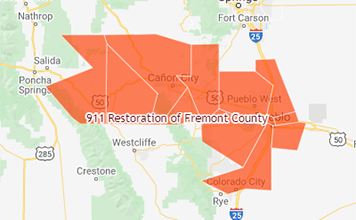 Water Damage Restoration in Canon City Near Me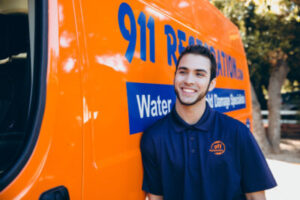 Searching for "Canon City water damage restoration near me" should ever have to be a hassle.
As if dealing with flooded basements, leaking pipes, or drenched furniture was a big headache enough.
Water damage mitigation near Canon City is one area we excel at because water damage in Pueblo is one of the leading causes of property damage in the area.
Emergency storm repairs
Emergency pack-out and storage services
Testing and evaluating structural damage
Leak detection & repairs
Complete water extraction, drying, & dehumidifying
Thankfully our certified technicians are trained to the highest standards set by the Institute of Inspection Cleaning and Restoration organization. In combination with state-of-the-art tools like drying and dehumidifying machines, advanced thermometers, and heavy duty chemicals (safe and eco-friendly) – you're in good hands.
Ensure your Canon City or Florence property is free of water damage with the best water damage mitigation near you from a team that cares.
Renee Montgomery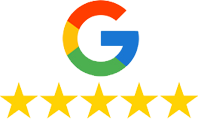 "911 Restoration has been a great company to deal with. I worked directly with Adam and Jesse, and they were both professional and wonderful to deal with. I would use this company again without hesitation."
Sanitization Services and Disinfection Solutions
Restoration has never been such an important topic as of lately with the latest pandemic.
It's one more liability Canon City and Florence property owners now have on their plate.
Our covid 19 cleaning services are focused to keep you and your property safe to reduce the risk of infection
Our IICRC-certified technicians follow the highest standards of the CDC and EPA protocols to stay on top of all pathogens
We provide biohazard cleaning services to residential alongside commercial properties like offices, churches, schools, warehouses, and retail buildings
When cleaning your own property, the CDC recommends always wearing a mask and gloves while cleaning.
You can count on our sanitization and disinfection technicians for the best answers and solutions to your problems.
Mold Removal
Humidity and moisture levels in Canon City and Florence can be higher than most parts of the country. This is an issue for Fremont County residents with the greater chances of an infestation of mold growth on walls.
If not remediated quickly enough, you'll expose yourself to long term health problems on top of a ruined property.
Get the assurance you need and don't risk having a mold problem left unattended.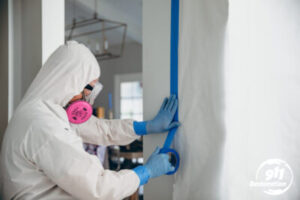 IICRC-certified in mold

 911

Professional mold inspection & sampling
Third-party laboratory mold testing
Residential & commercial mold removal
Structural drying & dehumidifying
Get your free property inspection to get the complete details on the safety of your property to be sure you don't have mold.
Sewage Backup Cleanup
Experiencing sewer backup is one of the worst events any Canon City or Florence property owner could ever go through.
Nasty odors coming from pipes
Black sewage water running down your faucets
Broken and clogged drains
It's a pain having to try and fix the whole mess yourself. But it's not worth it simply trying to fix it all yourself when you could be using that precious energy elsewhere.
Why put yourself through a mess?
Our sewer backup technicians have the right tools to get the job done in no time.
Live and work in a property free of sewer backup and nasty smells with sewage backup cleanup near Canon City and Florence.
Fire and Smoke Damage Restoration
Another common accident that happens on properties is a fire and smoke catastrophe.
We know mistakes happen so don't be hard on yourself.
Next thing you know you're dealing with is a stubborn mess with black walls, melted furniture, and dusty ash. And cleaning with conventional equipment and chemicals won't get you anywhere.
Property owners who experience fire restoration contractors near me often experience leaking and burst pipes due to the heat pressure. The need for water damage mitigation near you goes hand-in-hand with the skills our IICRC-certified technicians have.
Cleaning fire damage with sodablasting
Cleaning dishes, surfaces, and furniture
Permanent smoke and odor removal, soot removal, and ash removal
Inventory listing and loss itemization
Reconstruction and renovation – we will make your home better than new
Leave your urgent needs for fire damage restoration near Florence to the experts who can remediate it in a timely manner.
Disaster Restoration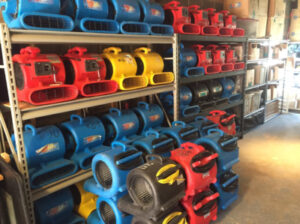 The beautiful state of Colorado provides its residents with breathtaking scenery. But with that comes mother nature to do her natural dance. Whether she comes with harsh winds, severe rainfall, drowning snowfall, or earthquakes – our standby team is ready for any disaster.
Thankfully with 24/7 availability and same-day service, you can have peace of mind after any disaster with water mold fire restoration near you.
We believe no Canon City or Florence property owner should have to go through the distress of a disaster they never asked for.
So if you're in need of water damage mitigation near Canon City, fire damage restoration near Florence, or mold removal near Canon City – we have your back.
Call 911 Restoration of Fremont County today for that extra support you need to live your life stress-free.
Commercial Restoration
Owning commercial property in Canon City or Florence is no easy task. You're bombarded with a list of responsibilities and the next you know, an untraceable leaking pipe happens.
There's no time for that when you have other priorities on your plate.
But with an IICRC-certified team skilled to remediate any commercial disaster, you can finally feel accomplished.
Succeed with your business or commercial property with water mold fire restoration near Canon City.
Before you know it, you'll soon realize how easy a Fresh Start is to attain.
Work with 911 Restoration of Fremont County today!
Serving the communities of Canon city, Florence, Penrose, Pueblo and surrounding areas.