Fast Storm and Disaster Restoration Canon City Has Near You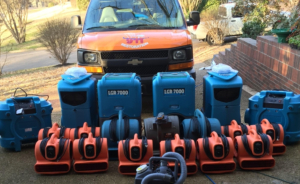 Storms don't last forever with the best storm restoration Canon City has near you.
The truth is, it's not always rainbows and sunshine in beautiful Fremont County, Colorado. Contrary to popular belief, those beautiful mountain views do get covered by severe rainfall, snowstorms, and wind.
The same goes with your Canon City or Florence property the moment a disaster strikes.
As one of the few natural disaster cleanup companies serving the local community, we're proud to say we're the only one that delivers a Fresh Start.
Free visual inspection for property owners only
Emergency storm repairs
Burst pipe emergencies
Emergency roof repair
Complete water extraction, drying, & dehumidifying
911 Restoration of Fremont County is a comprehensive disaster restoration company to put your disaster woes to rest. Our certified experts are ready for any catastrophe that causes the headaches you don't deserve.
Fire damage restoration near Florence
If you've been searching for storm damage repair near you, this is your opportunity to achieve the life you've always aspired to have with your Canon City property.
Call 911 Restoration of Fremont County today and we'll be there within the next 45-minutes for your free property inspection.
One of the Fastest Natural Disaster Cleanup Companies Near Florence
We understand the importance of time when your property disaster occurs.
Because when that burst pipe, sagging roof, or flooded basement causes wreckage, it's too late to take a step back.
With our 24/7 team on standby, they're ready to arrive at the scene of disaster within 45-minutes of your emergency call.
Just because we're fast, that doesn't compensate for lack of quality service. How you can be assured you're getting nothing but the best quality is our expert technicians' IICRC-certification credentials.
There isn't one storm damage repair technician you'll be working with who isn't registered by the Institute of Inspection Cleaning and Restoration Certification organization. It's how we stay on top of the industry to keep you ahead of any disaster.
Get expert advice from a professional storm damage repair technician near you
Have the peace of mind you deserve knowing you're in good hands
Speedy and reliable service to get you back on your feet running
Our technicians are trained to use the most advanced tools to speed the process
So what are you waiting for?
Your storm damage repair won't fix itself the longer you stall.
Imagine your future walking to your property fixed and newer than before without any worry.
It's possible when you work with 911 Restoration of Fremont County to deliver you storm restoration services with a Fresh Start.
Get in touch with our customer service team today where they can guide you on next steps.
A Fresh Start With the Best Storm Restoration Canon City Has Near You
What sets 911 Restoration of Fremont County apart from the rest?
There's no other storm restoration Canon City has near you that can say they guarantee a Fresh Start.
Our Fresh Start stamp of approval is the reason for our high customer satisfaction.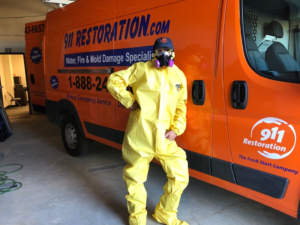 Reliability with 24/7 availability and same-day service
A speedy 45-minute or less response time for any emergency
We're locally owned and operated to deliver you friendly customer service
Our team cares about you and understands your needs
Highly trained technicians providing you with peace of mind after a disaster
While your current disaster may feel like you're alone in the dark, know there's a caring team behind you the whole way through. Soon enough we will get through this together to reach the light at the end of the tunnel.
Business owners and homeowners in Canon City, Florence, and surrounding areas can finally live their lives at optimal performance.
If you're unsure where to start, call 911 Restoration of Fremont County today to get started on your free property inspection.
Your Fresh Start is waiting for you!
Serving the communities of Canon city, Florence, Penrose, Pueblo and surrounding areas.