Extensive Sewer Backup Canon City Has Near You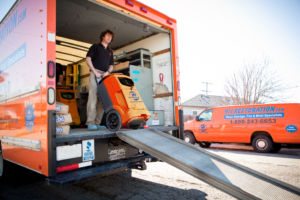 If you're looking for a remedy for sewer backup Canon City has near you, there's finally a light at the end of the tunnel in sight.
No Canon City or Florence property should ever have to go through the distressing pain of dealing with a disaster from the sewer you never asked for.
…toxic black sludge
…chemical waters dangerous to human touch
…stench you've never smelled before
Life's too short to deal with another headache given life's busy circumstances.
That's why 911 Restoration of Fremont County is your provider in biohazard cleaning services near you to save the day. We provide extensive disaster restoration to give you the peace of mind you deserve.
Free visual inspection for property owners only
Testing and evaluating structural damage
Emergency disaster restoration
Free insurance consultation
Complete water extraction, drying, & dehumidifying
It's time to leave your sewage backup worries as a thing of the past and live the life you've destined to thrive in.
We'll show you the Fresh Start that's possible from a caring team to ensure you and your property's success.
Call 911 Restoration of Fremont County today for your black water restoration Pueblo CO needs near you.
A Speedy Fix For Sewage Backup Near Florence With Satisfaction Guaranteed
Time doesn't wait the moment a disaster strikes your Canon City or Florence property. And sewage backup shows no mercy regardless of who their victims are.
But why should innocent property owners suffer the consequences of an unwanted catastrophe?
Leave it to the team of professionals to handle so you can continue with your normal daily routines.
Our IICRC-certified sewage backup technicians near you are on standby 24/7 ready for you any time of the day. In fact, they'll be at the scene of disaster within the next 45-minutes after your first call.
Once they arrive, they'll ensure everyone's safety on the property and make sure the source of the disaster is ceased. They'll then perform a free inspection to get a complete understanding of your situation.
Key signs will be on the lookout: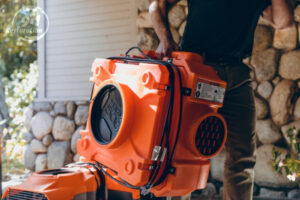 Leaking pipes
Poor drainage and water backup
Foul stench
Bubbles
You'll then be presented with the best solutions for you to get back on your feet as quickly as possible.
At 911 Restoration of Fremont County, our certified black water clean up professionals near you use the latest and most advanced technology to get the job done right. State-of-the-art drying and dehumidifying machines, fast-drying air movers, advanced thermometers, and high-grade chemicals (eco-friendly and safe).
At the end of the sewage backup process, you'll receive our Fresh Start stamp of approval with no disaster signs that have been ruining you and your property's life.
Discover a new beginning you never thought was possible for your property.
The Only Sewer Backup Canon City Residents Have With a Fresh Start
There's no other disaster restoration company in Canon City, Florence, and surrounding areas that can say they offer a Fresh Start.
It's what makes our customers successful with guaranteed satisfaction.
What's our Fresh Start promise?
It's about the seamless experience you get to discover the endless opportunities of what's ahead of you.
It comes with a plethora of many benefits:
An IICRC-certified team you can count on that always raises the bar
Reliability with same-day service and 24/7 availability
Fast care with a 45-minute guarantee after any call
Licensed, insured, and bonded to protect you and your property
A caring team to provide you the peace of mind after any disaster
What may seem like a sewage disaster is actually a blessing in disguise for a new chapter where you can start fresh.
Or maybe you're dealing with other disasters and are in the need of
If you don't know where to start, call our friendly team who can help put you on the right track to success for your Canon City or Florence Property.
They'll give you a free inspection for sewer backup Canon City has near you.
Who knew a Fresh Start was this easy?
Serving the communities of Canon city, Florence, Penrose, Pueblo and surrounding areas.