Best Fire Damage Restoration in Canon City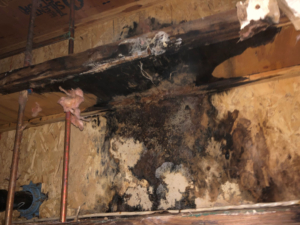 Take a breath of fresh air because fire damage restoration Canon City has near you is only within reach.
Despite Canon City's breathtaking views, it's not always to-die-for scenery the moment a fire disaster strikes.
Imagine arriving at your property filled with permanent black smoke, dusty ash, and melted furniture everywhere in sight. It's every property owner's worst nightmare.
That's why 911 Restoration of Fremont County is ready to put out any fire (no pun intended) that comes our way.
Free fire damage assessment
Odor and smoke removal
Cleaning dishes, surfaces, and furniture
Direct insurance billing
Reconstruction and renovation – we will make your property better than new
As a complete fire restoration service provider, we serve Canon City, Florence, and all surrounding areas. That's how you know we'll arrive at the scene of damage as soon as possible.
After your call, we guarantee a 45-minute or less response time because we know disasters don't wait on time.
We also provide water damage restoration near Canon City, mold removal near Florence, commercial restoration near Canon City and anything related to disaster cleanup.
Call 911 Restoration of Fremont County today for the trust, confidence, and quality service you deserve from the best fire restoration contractors near you.
An IICRC-Certified Team That Has Your Back the Whole Way Through
Choosing a fire restoration company near you may seem easier than it looks. But there's one mistake Canon City or Florence property owners risk when going with their next service provider.
Choosing a fire and smoke damage restoration company that doesn't have the right credentials or certifications puts you and your property at risk.
How else would you know you're getting quality work done without any proof of what your next restoration company says they do?
At 911 Restoration of Fremont County, we register all our fire restoration contractors near you through the Institute of Inspection Cleaning and Restoration Certification organization.
What does this mean for you?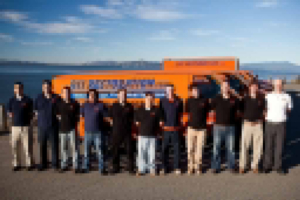 We're licensed, bonded, and insured to protect you and your property in case anything falls through
Our fire restoration contractors undergo continuous learning to stay on top
You get the confidence you need knowing your property is in good hands
We deliver the best restoration services with a variety of specialties and offerings
You're accessible to our nationwide network of experts and resources
You'll be assured you made the right decision when you choose to work with an IICRC-certified team to deliver you the Fresh Start you're deserving of.
Why put yourself through more uncertainty by choosing the wrong provider that lacks the right credentials?
Work with a team of fire restoration contractors near Canon City and Florence who are industry experts to give you quality work today.
The Only Fire Damage Restoration Canon City Has With a Fresh Start
Experiencing the unfortunate circumstance of fire and smoke damage can happen to any property owner.
Know that you aren't alone in what you're going through.
With a dedicated team of experts that have your back 24/7, you can finally have the satisfaction of living and working in the property you worked hard for.
It's our Fresh Start philosophy that we believe in to make our customers successful.
Speedy service with a 45-minute response time or less after any call
Reliability with 24/7 availability and same-day service
We work with all insurance companies to take the weight off your shoulders
An IICRC-certified team trained by the industry's best you can trust
Finally, we make your property better than new
Get ready for your life changing decision in choosing the best fire damage restoration Canon City has near you.
You won't regret choosing 911 Restoration of Fremont County to deliver you the Fresh Start to show you a future full of opportunities.
Call our friendly customer service team today to get started on the right foot.
We can't wait to meet you!
Serving the communities of Canon city, Florence, Penrose, Pueblo and surrounding areas.