Top Covid 19 Cleaning Services Canon City Near You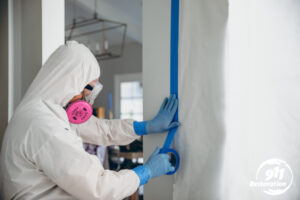 Covid 19 cleaning services near you should be a topic on every Canon City or Florence property owner's mind. With the recent coronavirus pandemic affecting global citizens, everyone's lives are affected in one way or another.
From mutating variants to increased death counts – it's just not worth it taking the risk when your life's on the line.
This brings a demanding responsibility to Canon City and Florence property owners the increased reliability to ensuring healthy and safe spaces.
911 Restoration of Fremont County is a comprehensive sanitizing company Canon City has near you that also provides other services like water restoration in Pueblo CO.
Our IICRC-certified team is trained on deep cleaning and sanitization services to the highest standards to reduce the risk of infection of covid 19
We focus on sanitizing on all designated or agreed surfaces of your property
On top of biohazard cleaning services for residential properties, we also tackle commercial properties including retail stores, facilities, warehouses, or offices
It is our main duty not only to keep our beloved customers satisfied with a Fresh Start, but also healthy and safe.
While times may feel fearful and tough, we believe we can get through this pandemic together. Because nothing beats empathy, respect, and compassion from a caring team in times of vulnerability.
Step up to the plate and choose 911 Restoration of Fremont County as one of the only covid 19 cleaning companies near Canon City you can rely on.
Emergency Biohazard Cleaning Services You Can Rely On 24/7
In times of uncertainty, emergencies can happen anytime when you least expect them to.
Whether you find yourself at crossroads with a sewer backup spill or coronavirus outbreak on your commercial property – there's still hope in sight.
Our dedicated team of experts are on standby 24/7 ready for any catastrophe
Fast and reliable service with a 45-minute guarantee after any call
Our schedules and availability is open to your convenience
No disaster should ever have to be left waiting in hopes it'll resolve itself which is never the case.
Our IICRC-certified technicians that offer biohazard cleaning services near you are trained to follow CDC and EPA regulations. Any other covid 19 cleaning companies near you who don't follow those regulations aren't providing you the quality service you deserve.
As recommended by the CDC, it's important for property owners to focus on cleaning high-touch surfaces. These types of spaces include doorknobs, light switches, stair rails, elevator buttons, phones, and sinks around your commercial property.
When in doubt, you have our covid 19 cleaning experts at your service as a resource for your questions answered professionally.
We want you to be successful, safe, and healthy in your property.
Call our friendly team today to get started with a Fresh Start.
The Only Sanitizing Company Canon City Has Near You With a Fresh Start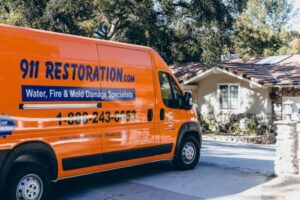 Everyone deserves a new beginning regardless of their current circumstances.
Yes you included.
If you don't think so, we're here to show you the abundant opportunity and light at the end of the tunnel.
We believe the best covid 19 cleaning services should be accessible to every person. No person, business owner, or property owner should ever have to live in worry not knowing how safe their space is.
911 Restoration of Fremont County isn't just any other sanitizing company Canon City has near you. Our customers aren't just a number either.
We value the true meaning of real relationships and connections, especially in times of hardship in a global pandemic.
It's time to let go of your fears, apprehension, and doubts.
You finally have a team that stands behind your back to deliver you the best covid 19 cleaning services near Canon City.
We promise to get you and your property back to its newest state with a Fresh Start that you've always dreamt of.
Call 911 Restoration of Fremont County today for a safer and healthier future.
We can't wait to show you a safe and bright future!